6-Course Wine and Chocolate Tasting
Come for an evening that every chocolate lover dreams of! Experience a memorable 6-course chocolate and wine pairing curated by the Wine Shop's Sommelier, Justin Razza, with handmade chocolates from baker, Jillian Self, from LB Sweets & Treats.
First Pairing: Passionfruit Truffle and a Pistachio Truffle with Charles Orban Blanc de Noirs Champagne from Vallée de la Marne, France
Second Pairing: Keylime Truffle with Hindsight Sauvignon Blanc Wine from Napa Valley, California
Third Pairing: Lemon & White Chocolate Truffle with Chereau Carre Chateau l'Oiseliniere de la Ramee Muscadet de Sevre-et-Maine Wine from the Loire Valley, France
Fourth Pairing: Early Grey Truffle with Rose Gold Rosé Wine from Provence, France
Fifth Pairing: Orange Truffle with Domain du Vieux Lazaret Chateauneauf-du-Pape Wine from Rhone, France
Sixth Pairing: Chai Squares Gold Chocolate Bar with Swanson Merlot Wine from Napa Valley, California
Bottles & Bars
Purchase any of the wines from the Tasting and receive 10% off the wine and a free Chocolate Bar.
https://thewineshopofcharleston.com/
Date: Thursday, April 27th, 2023
Time: 6:00 PM – 8:00 PM
Location: The Wine Shop of Charleston at 3 Lockwood Drive, Suite 202A, Charleston, SC 29401. They are located at the Marina Shops on Lockwood Drive. Parking is available right outside the shops and paid parking is available at the 7 Lockwood Drive parking lot.
Price: $90 per person
Ticket sales have ended.
Hosted by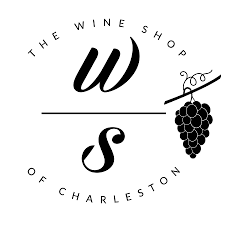 Perfume & Cologne Making Class 
This is back by popular demand! But this year we have added the option to create cologne as well. Sip champagne and transport your senses while you are guided in creating your own personalized, luxurious scent. A certified Tijon instructor will teach you the art of fragrance oil selection, blending, and curation. Guests will receive a large bottle of their personalized perfume or cologne, and a travel luxury soap and lip balm to take home.
Date: Saturday, April 29th, 2023
Time: 1:00 PM – 2:30 PM
Location: Tijon at 344 King Street Charleston, SC 29401. Parking is available at the metered parking spaces outside the shop and paid parking is available at the King & Burns parking lot at 366 King Street and the George Street parking lot at 35 George Street.
Price: $140 per person
Ticket sales have ended.
Hosted by